About Adam Ellis                                                                          
Adam's interest in horses began at a very early age, having been heavily influenced by his father who was a highly regarded farrier for the army veterinary core. Adam began riding at the age of six whilst his parents were based in Hong Kong, he was taught to ride by the much revered and respected Army Officer and competitor John Addlington before moving back to the UK where he was guided by Ben Jones Olympic medallist.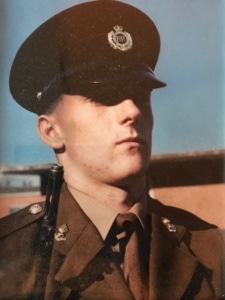 On Leaving school Adam Joined the military  where he was a soldier in the  Royal Engineers, totally away from horses, after leaving he then continued with his passion for horses and riding, before developing an interest in competition horses, in particular race horses. Adam worked for some of the UK's most succesful and well established race horse trainers, which has undoubtedly developed his high standard of stable management knowledge. Adam's interest resulted in the inevitable purchase and ownership of some successful and consistent race horses, both on the flat and over hurdles.
Adam's keen eye for detail, bought awareness that many horses appeared to be affected by poorly fitting saddles which led him to develop ever increasing knowledge around saddlery and in particular the impact of correct fitting saddles.
In 1990 Adam decided to progress his knowledge further when he successfully competed the recognised City & Guilds Master Saddler saddle maker's course.
Following the successful completion of the Master Saddlers Adam began working as a qualified saddle maker. Frustrated by the production line attitude of some saddle companies, Adam decided to apply his depth of knowledge regarding the needs of individual horse and rider to eff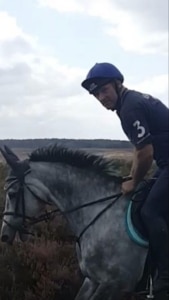 ective use by establishing the now world renowned brand of 'Adam Ellis' of UK Saddles Ltd.
Adam's desire to produce high quality saddles and saddlery which was individually designed to the horse and rider was paramount to the focus of his business and continues to be so today. UK Saddles Ltd sponsors and looks to support some of our younger stars of the future in both dressage, eventing and show jumping.
Adam's passion still remains deep rooted in racing, but he also now has an interest in the breeding of sports horses. He still rides for pleasure as often as possible and can be seen out regularly on the show circuit supporting his girlfriend at events.
Adam is quite unique as a Master Saddler to be a true horseman as well. This life long knowledge of horse and rider has undoubtedly resulted in him developing a range of saddles and saddlery which are demanded worldwide for its quality and individual tailoring to horse and rider.